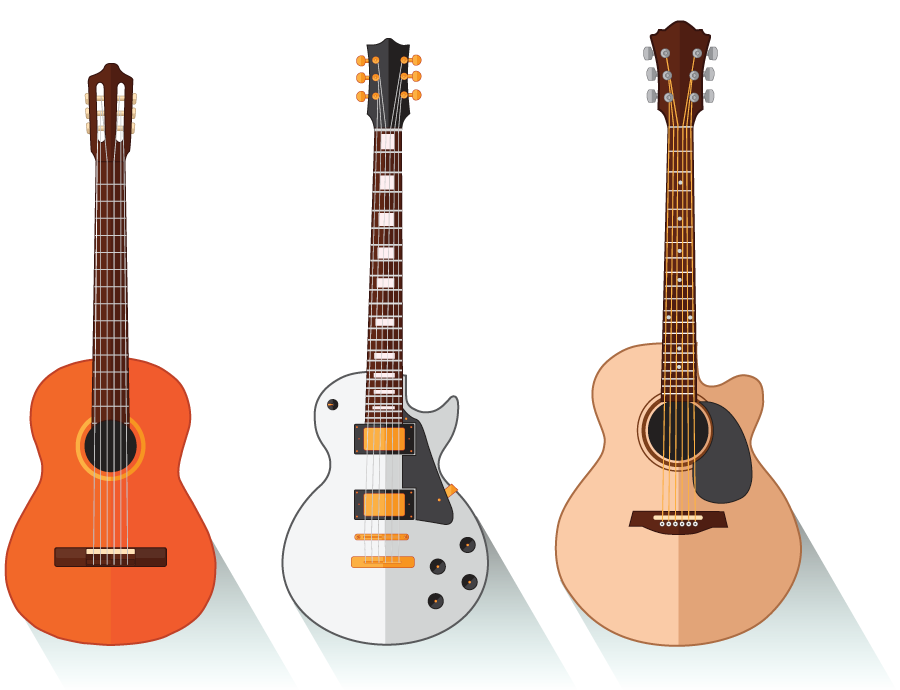 Guitar lessons.
Beginner to advanced guitar lessons for all ages. It's what we do.
Guitar lessons for all playing levels.
At Hurstville Music Centre, our guitar lessons cater for all levels of guitar playing. From totals beginners who have never even touched a guitar to advanced students who have been playing for decades, our teachers are experienced enough to help you improve where you most need to.
Beginner guitar lessons.
If you've always wanted to play guitar, our friendly, patient teachers can help you find your way around around a guitar. We cover everything from the very start, It's never been easier to start playing.
Intermediate guitar lessons.
So you can play a few songs but always skip over that F#dim7 chord in your favourite song because you don't know how to play it. Our guitar tutors will expand on what you already know and have you playing your favourite songs the right way.
Advanced guitar lessons.
Take your rocking to the next level and nail those 12 minute zeppelin solo's or Tommy Emmanuel finger pickin' marathons. With an emphasis on speed and technique, even the most seasoned guitarist is able to get the most from our guitar lessons.
Half hour guitar lesson $35
Our guitar lessons are private one on one classes, so you get the individual attention you need to learn and improve at your own pace. All lessons take place at our music school in Hurstville, Sydney.